Cars
Nov 25, 2016 23:01:42 GMT -8
Post by Ricardo on Nov 25, 2016 23:01:42 GMT -8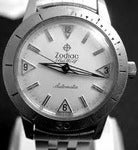 In his letters,Zodiac alludes to his automobile predilection,almost constantly - as both a ''petrolhead''[...one who likes to use a car,at the exclusion of any other means of transport..],and as a ''motorhead''[...one who likes to tinker with engines in a garage or makeshift workshop...].
Expressions employed,such as ''peeled rubber'',which originates from the sport of Drag Racing,and ''cruzeing [sic] prowl cars'',in reference to traffic cops,indicate that Zodiac held no secret of his ''car mania''.
Zodiac may also have been influenced in his puzzles.In his Halloween card to Paul Avery,a symbol,believed to have been a personal interpretation of a Fred Harmon Cattle brand,appears to contain headlights.And the presumed cryptogram ''4-TEEN'' translates,by the Bell conversion table [..found on all land line phones..],to 48336 - which is the Zip code for Oakland County,Michigan,where all the wealthy car executives and designers reside.In addition,the ''By Fire'' expression,may well refer to his ''Chariot of Fire'' and motor car - a ''nod'' to the Hymn and poem,Jerusalem,by William Blake.
All the serious crimes,for which Zodiac is ''wanted'' involve motorcars at the forefront of ''proceedings''.Even with the Paul Stine murder,there is a suspicion that police are not convinced of Zodiac's claim to have remained in the vicinity,and therefore had made a ''swifty'' getaway.
''Library habituator'' and motorway ''Speed freak'' - not the sort of combination,that most people would find sitting ''side by side'',readily [?].
You make good points about how the Zodiac killer alludes to his automobile predilection.
According to witnesses, a 1947-1952 tan-gray Studebaker with oxidized paint was parked at Riverside City College (RCC) on October 30, 1966.
This may or may not have been a car driven by the Zodiac killer.